THE VINEYARD

Plan del sitio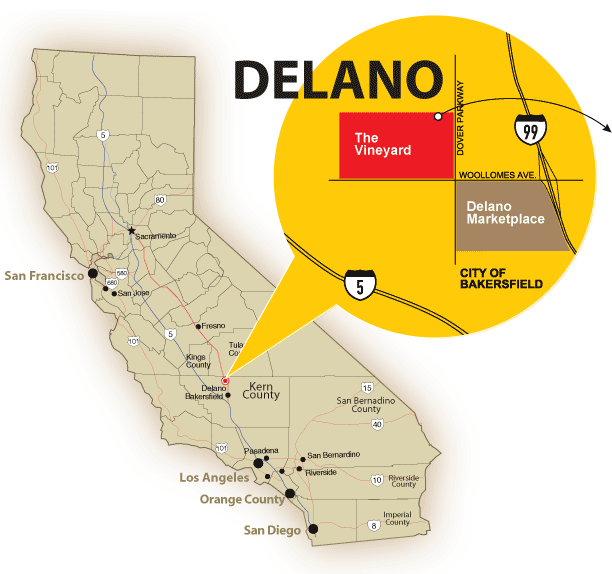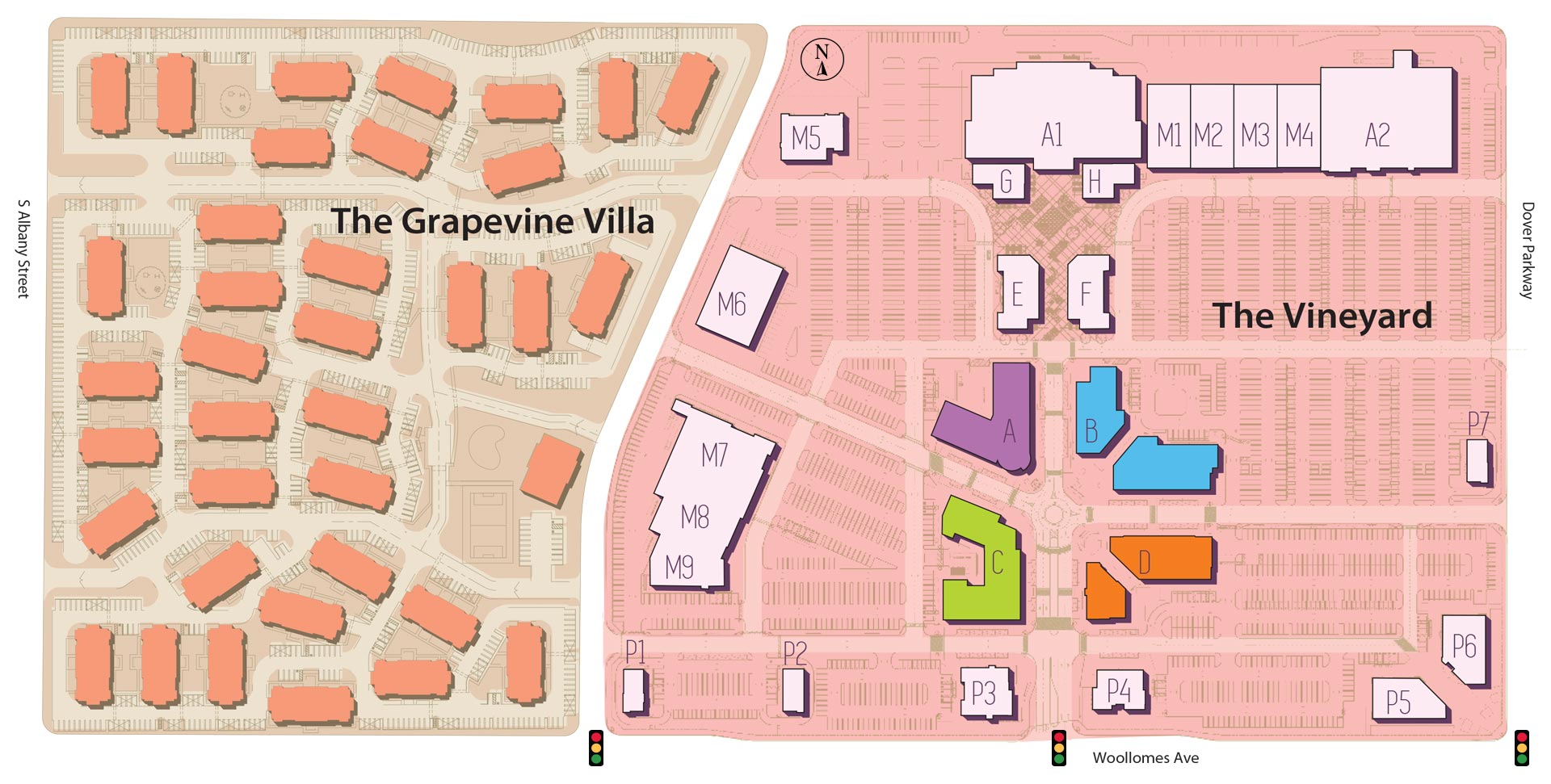 The Vineyard
Woollomes Ave., Delano, CA 93215
Delano Marketplace II aumentará el empleo local total dentro de la ciudad de Delano en la región norte del condado de Kern. El proyecto ocupa un área total de 42 acres, con la mayoría del espacio diseñado para los anclajes de minoristas nacionales de big box con un centro comercial con estilo de vida que contará con una sala de cine, restaurantes, tiendas y otros servicios minoristas comunitarios. Este plan maestro de desarrollo de uso mixto ayudará a reformular el futuro de Delano como una de las comunidades emergentes del Condado de Kern.
Updated on: 11/17/15
www.delanomarketplace.com
The Grapevine Villa
Woollomes Ave., Delano, CA 93215
El centro comercial Vineyard, ubicado en las cercanías, cuenta con varios gigantes minoristas grandes, como The Home Depot, Walmart Supercenter, McDonald's, Starbucks, etc. Sus ubicaciones estratégicas son las claves para las oportunidades minoristas vibrantes y el crecimiento constante.
El Grapevine Villa Apartment es un proyecto residencial y comercial de uso mixto, que incluye un complejo de apartamentos de 432 unidades. Las tiendas comerciales cercanas proporcionan productos y servicios convenientes que sin duda atraerán más población para residir en esta comunidad planificada.
La combinación ideal de comercial y residencial producirá un retorno de la inversión estable y confiable.
Apartamentos Residencias
Zona: 29.11 Acres
Unidades: 432 Unidades Residenciales
Fácil Acceso
Los apartamentos Grapevine Villa Apartments están ubicados en la ciudad de Delano en la intersección de Woollomes Avenue y Dover Parkway desde Highway 99 en Woollomes Ave. salida.
Uso Mixto
La combinación de comercial y residencial es una estrategia híbrida complementaria para brindar comodidad para vivir y trabajar.
Planificación de proyectos
Metodología de planificación personalizada utilizada para combinar diversos requisitos de los inquilinos para lograr la combinación ideal de grandes minoristas y pequeñas tiendas.
Updated on: 01/06/16
www.delanomarketplace.com