THE VINEYARD

Site Plan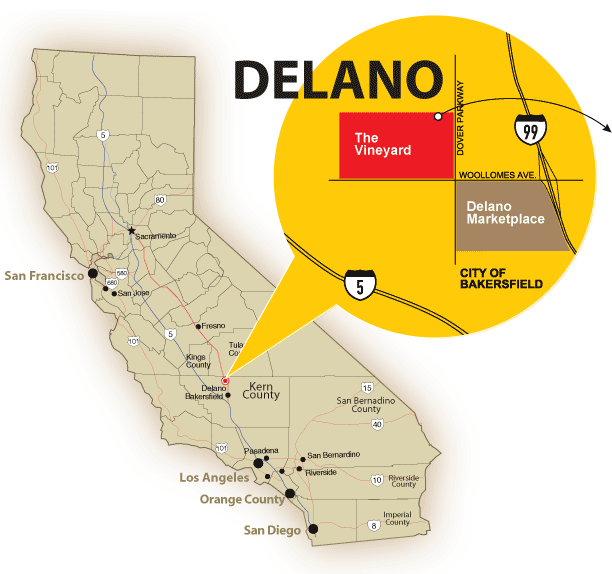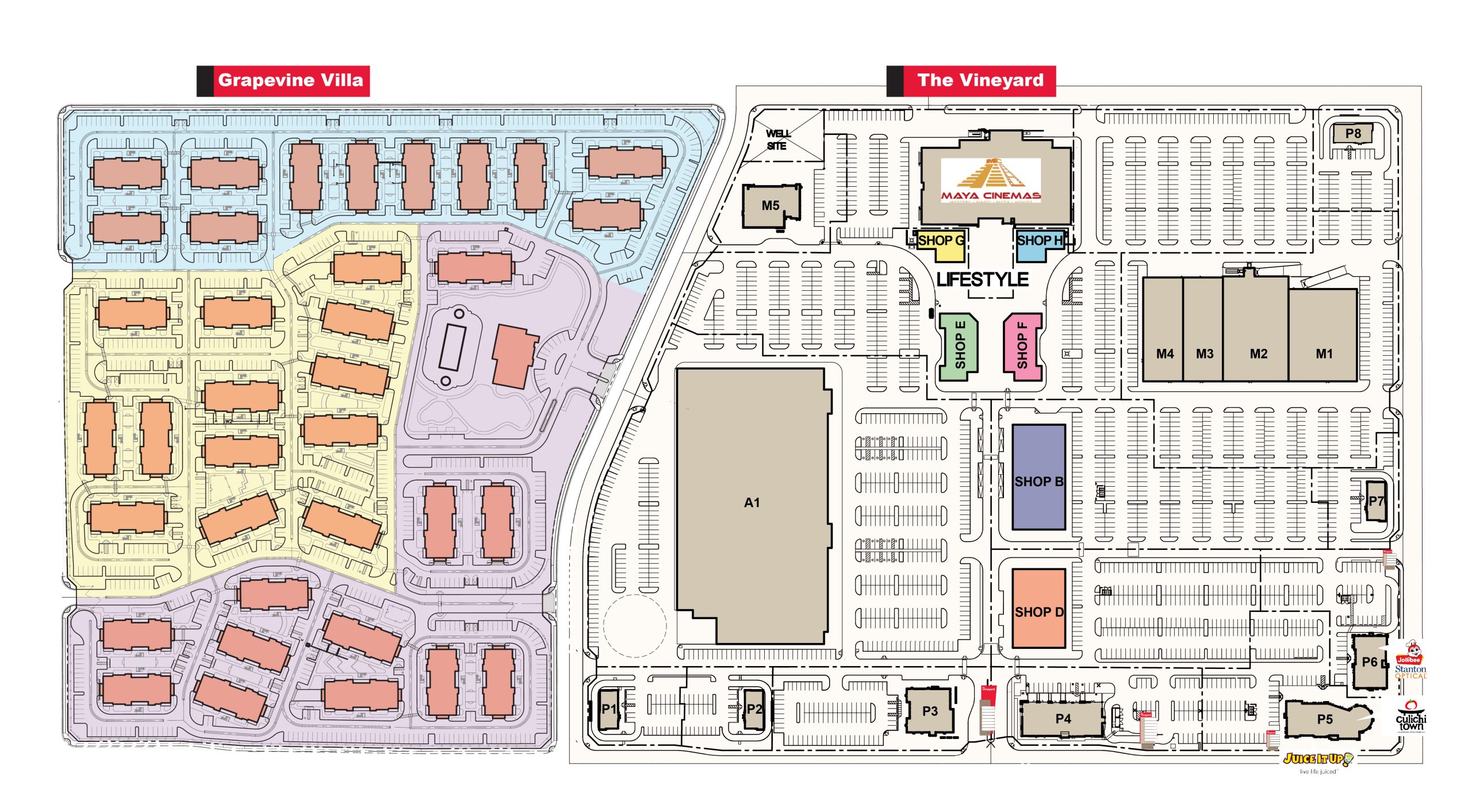 The Vineyard
Woollomes Ave., Delano, CA 93215
Delano Marketplace II, as known as The Vineyard, will add to the total local employment within the City of Delano in the northern Kern County region. The project occupies a total land area of 42 acres, with the majority of the space designated for big box national retailer anchors with lifestyle shopping center that will feature a movie theatre, restaurants, shops and other community retail amenities. This master planned mixed-use development will help reshape Delano's future as one of Kern County's up and coming communities.
Updated on: 01/05/21
www.delanomarketplace.com
The Grapevine Villa
775 S. Belmont St., Delano, CA 93215
Adjacent to the Grapevine Villa is The Vineyard Commercial Center, as well as nearby large retail giants, including The Home Depot, Walmart Supercenter, McDonald's, Starbucks, etc. Their strategic locations are the key for vibrant retail opportunities and steady growth.
The Grapevine Villa Apartment is a multifamily residential project consisting of 432 units of luxury apartment homes. Nearby commercial stores provide convenient goods and services which will undoubtedly draw more population to reside in this master-planned community.
The ideal combination of commercial and residential will yield steady and reliable return on investment.
Apartment Residences
Area: 29.11 Acres
Units: 432 Residential Units
Easy Access
The Grapevine Villa Apartments are located in the City of Delano, at the intersection of Woollomes Avenue and Belmont Avenue from Highway 99 at Woollomes Avenue exit.
Mixed Use
The combination of commercial and residential is a complementary hybrid strategy to bring convenience for live and work.
Project Planning
Custom planning methodology is used to combine various tenant requirements and bring about the ideal mix of large retailers and small stores.
Updated on: 01/05/21
www.GrapevineVilla.com