Vineyard Lifestyle Center & Hyatt Place Hotel Ground Breaking Ceremony
On Wednesday, July 15, 2015 at 11:00 AM, a groundbreaking ceremony was held at 11244 Garzoli Avenue in the City of Delano, California, to mark the start of construction for two major projects by YK America Group, developer of the Delano Marketplace.
One of these projects, a four-story Hyatt Place Hotel, is to be constructed at the location of the groundbreaking ceremony. With approx. 100 guest rooms, a grand ballroom, and outdoor patios, this hotel is an ideal location to host banquets, weddings, seminars, and many other private functions. The other project, named the Vineyard at Delano Marketplace, will be built at the northwest corner of Woollomes Avenue and Dover Parkway. This 42-acre plaza has received interest from a 10-screen movie theater as a major anchor, and will feature a Lifestyle Shopping Center with stores and restaurants along relaxing and walkable outdoor spaces. Thanks to the Federal EB-5 program of immigration through investment, this project has received the necessary funding to begin construction.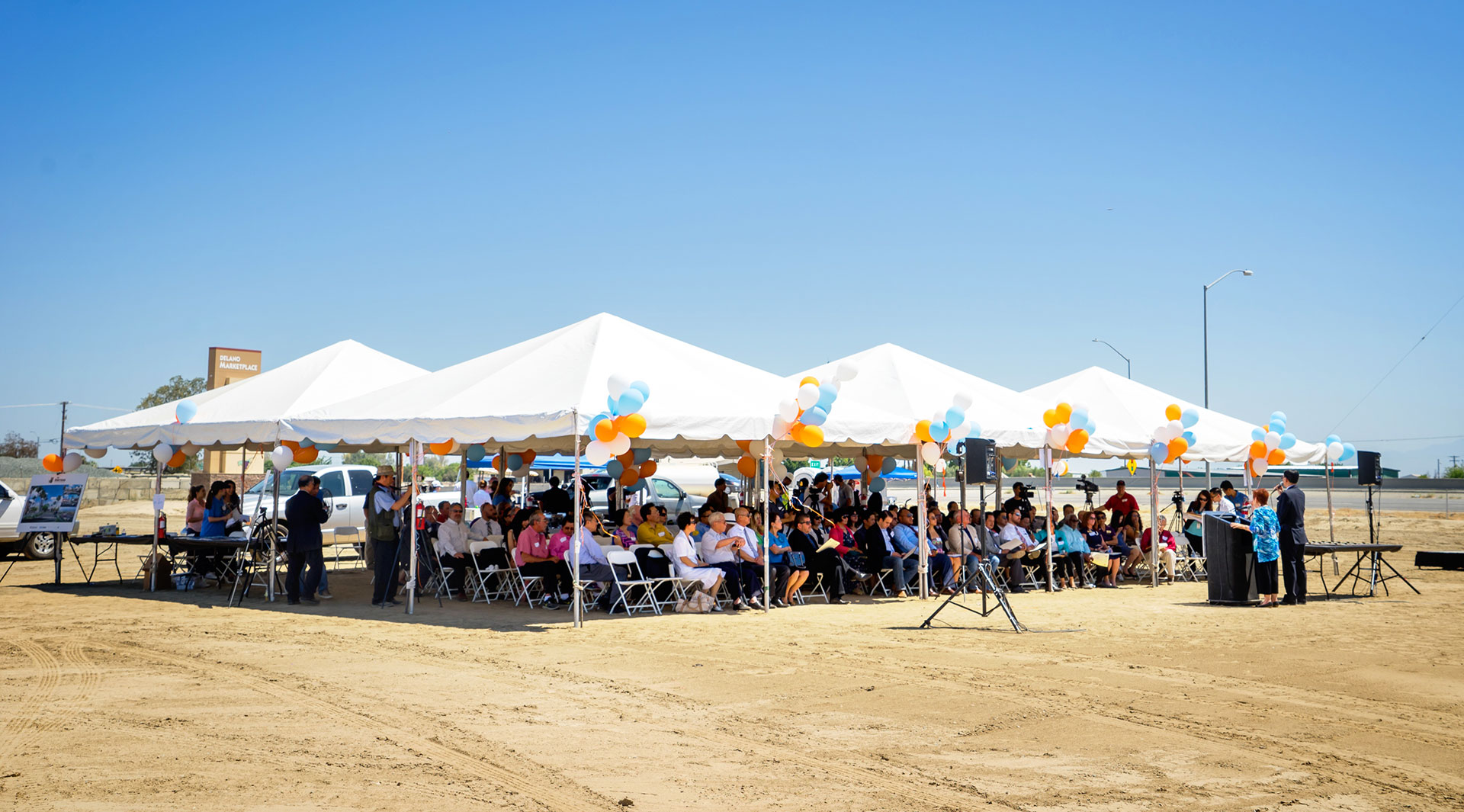 YK America Group (in partnership with YK America Regional Center) is an established commercial real estate development company in Southern California, and has been developing retail, office, residential and hospitality projects in Central and Southern California since 1995.
For further inquiries, please contact Justin Huang at (626) 444-6668 x105
visit our website at www.ykarc.com