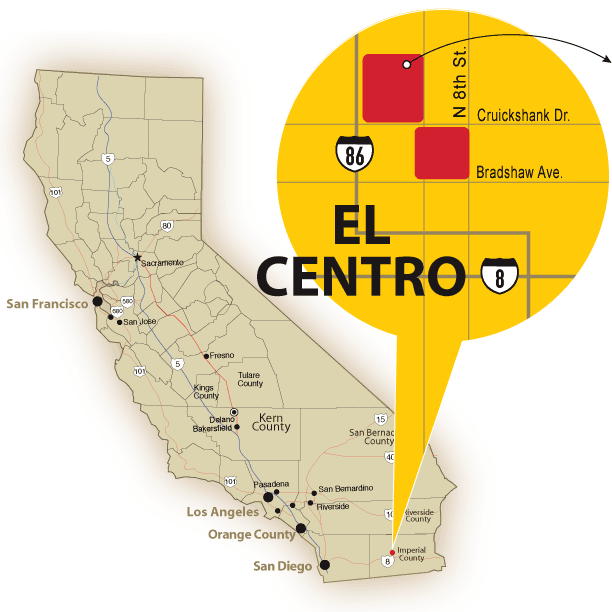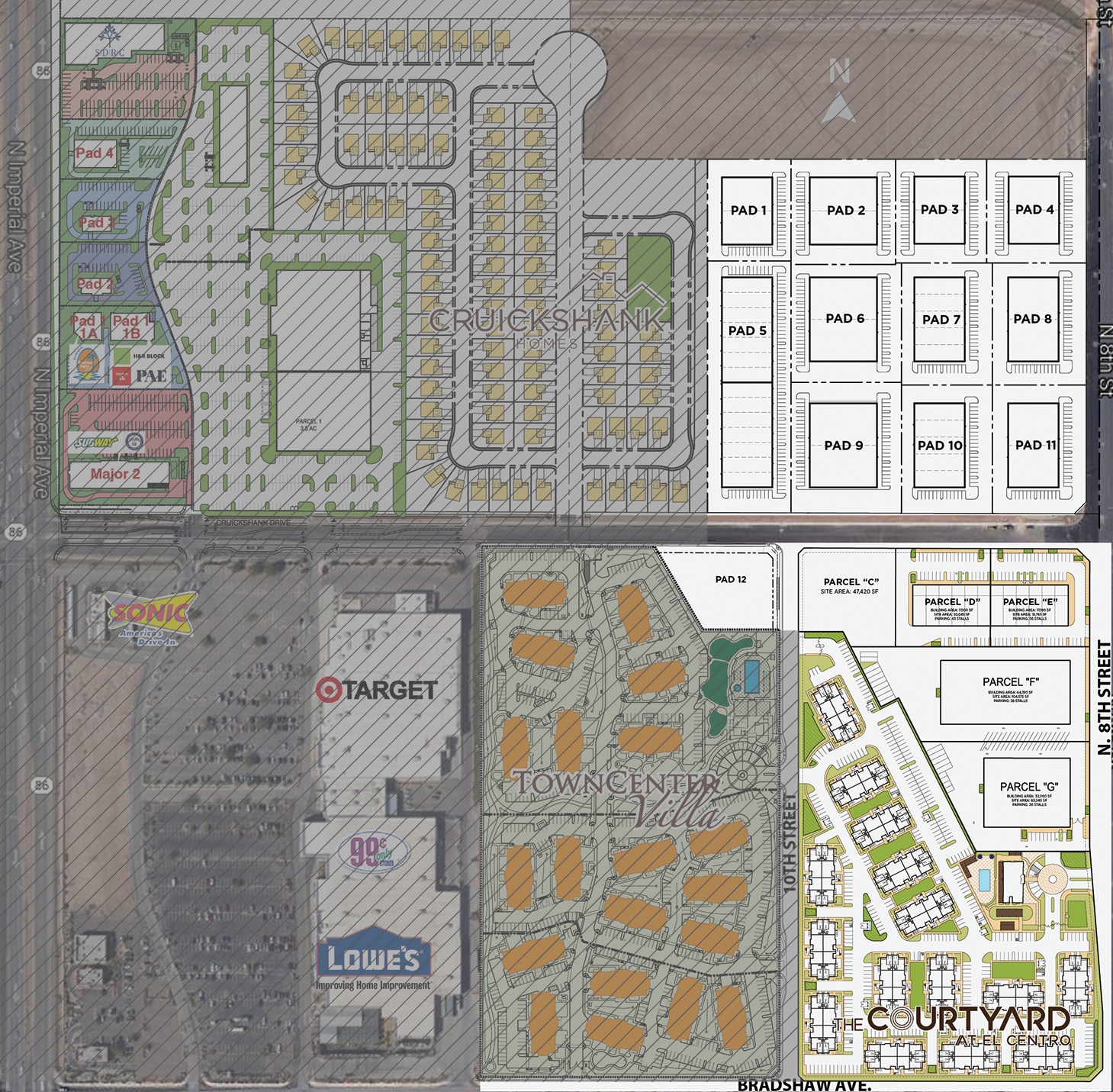 THE COURTYARD
2000 N. 8th st., El Centro, CA 92243
Strategically situated in the center of commercial activity in the city of El Centro, The Courtyard is an upscale apartment community with ease of transportation and within walking distance to large national franchises such as Target, Walmart, Costco, national and local retail stores and restaurants like Starbucks and Bank of America. The apartment complex encompasses 11.59 acres, and consists of 180 one-bedroom and two-bedroom units available for lease, with leasable areas ranging from 850 to 1,600 SF. Complementing the apartments with amenities that includes the community center, swimming pool, jacuzzi, fitness center, yoga room, playground, pet park, barbecue grills, etc. With a remarkable success from our previous project, "Town Center Villa", The Courtyard will be an addition to the existing 240 units. The total 420 units of luxury apartment will be the largest luxury residential community in the City of El Centro, County of Imperial.
Updated on: 11/09/22
www.thecourtyardliving.com
TOWN CENTER INDUSTRIAL PARK
 Cruickshank Drive, El Centro CA 92243
As the most anticipated first state of the art industrial condo development in the market of El Centro, Town Center Industrial Park offers an unique opportunity to own or lease a brand new industry-leading warehouse space within the hotspot of lithium mining booming area. The project consists of 17 buildings totaling ±450,000 SF on 24 acres of land with units ranging from 2,500 to 60,000 SF. Each warehouse features best-in-class-specifications including 28' – 32' clear height, dock and grade loading, LED warehouse lighting, 3-phase power, ESFR sprinkler system and more. The industrial park is situated in the City of El Centro and has the convenient HWY86 access between I-8 to I-10 that serves all of Southern California and Arizona.
Updated on: 11/09/22