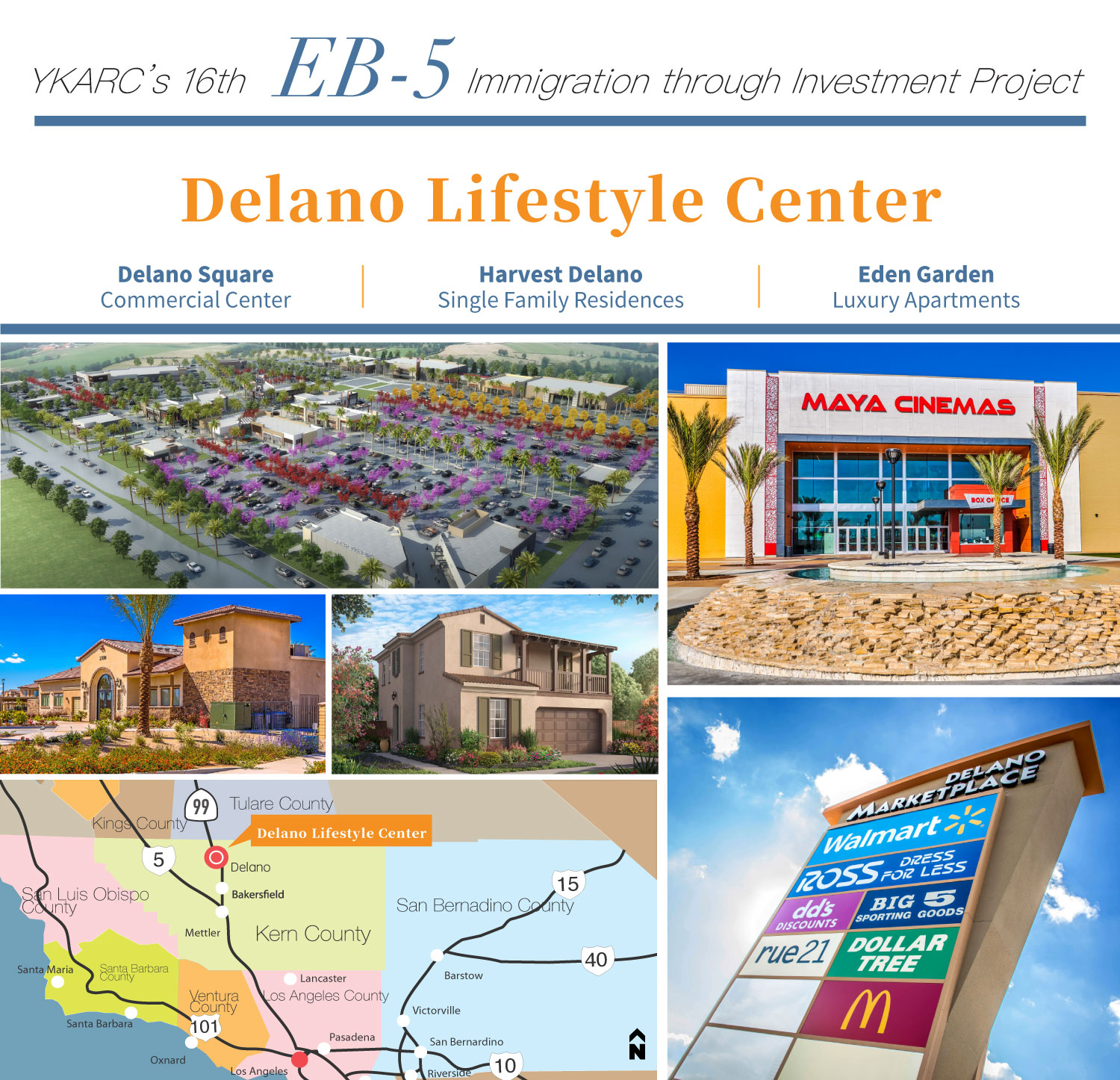 The City of Delano
Established in 1915‭, ‬the City of Delano is located in Kern County‭, ‬the third largest county in Southern California‭. ‬At 14.2‭ ‬square miles‭, ‬Delano is not only the second largest city in Kern County‭, ‬but is also one of the cities with the fastest growth‭. ‬Located 30‭ ‬miles north of Bakersfield‭, ‬Delano is situated as one of the key cities with commercial development between San Francisco‭ ‬and Los Angeles‭, ‬including Fresno and Bakersfield‭. ‬
The City of Delano is bisected by the Freeway 99‭, ‬which is also a convenient stop that links northern and southern California‭. ‬Delano‮!&‬s climate is typical of the San Joaquin Valley‭. ‬It is located within a desert climatic zone‭. ‬The city receives 7.51‭ ‬inches of rainfall annually‭, ‬which is ideally suited for fruit trees and other crops‭. ‬Nearby farms include Munger Farms‭, ‬Lucich Farms‭ ‬and Hronis Citrus‭. ‬Delano is known as the grape capital of the world‭, ‬and is also an abundant producer of citrus products such‭ ‬as Wonderful Citrus‭, ‬which is headquartered here‭.‬
Delano Lifestyle Center
The Delano Lifestyle Center is located in the City of Delano at the southwest intersection of Woollomes Ave. and Dover Pkwy. It is within easy walking distance to Walmart, Ross, Home Depot and other large retail shops. The Delano Lifestyle Center is comprised of three components: the "Delano Square" (commercial center), "Harvest Delano" (single family residences) and "Eden Garden" (luxury apartments). It is surrounded by a variety of delicious eateries including McDonald's, Panda Express, Taco Bell, Deli Delicious, IHOP, Round Table Pizza, Tutti Frutti, among others. Across the street is the Vineyard Lifestyle Shopping Center, featuring Maya Cinemas, which opened to the public in May 2018.
The Project consists of 45 acres to be developed in two phases. Phase I will consist of 60 units of luxury apartments in three different floor plans, ranging between 1,600 – 1,800 square feet in area. Also included is an additional 38 units of single-family residences in three different floor plans, as well as 57,146 sq.ft. of retail shops. Phase II will consist of 36 luxury apartments and 40 single-family residences. The entire residential complex will be a gated community with a leasing office, swimming pool, fitness center, BBQ areas, a basketball court and a jogging/walking trail. The Delano Lifestyle Center is a breakthrough concept that includes horizontal mixed-use, providing an integrated experience that combines living, shopping, working and entertainment within a safe community.
Excellent Location & Convenient Access
Delano Lifestyle Center is conveniently located adjacent to Freeways 99, 155 and 43. It is situated in a bustling commercial district, adjacent to Walmart, Ross, Home Depot and other large retail anchors.
Upscale Community with Many Amenities
Luxury Apartments and Single Family Residences are securely located within a gated community, and offer many amenities such as a community center with a computer workstation, swimming pool, fitness center and BBQ areas.
Ideal Combination of Residential and Commercial Development
The adjacent Lifestyle Shopping Center is anchored by Maya Cinemas, and is on its way to incorporating residential, offices, retail shops and entertainment venues.
Government Support
The project helps to create employment, revitalize the economy and raise the standard of living.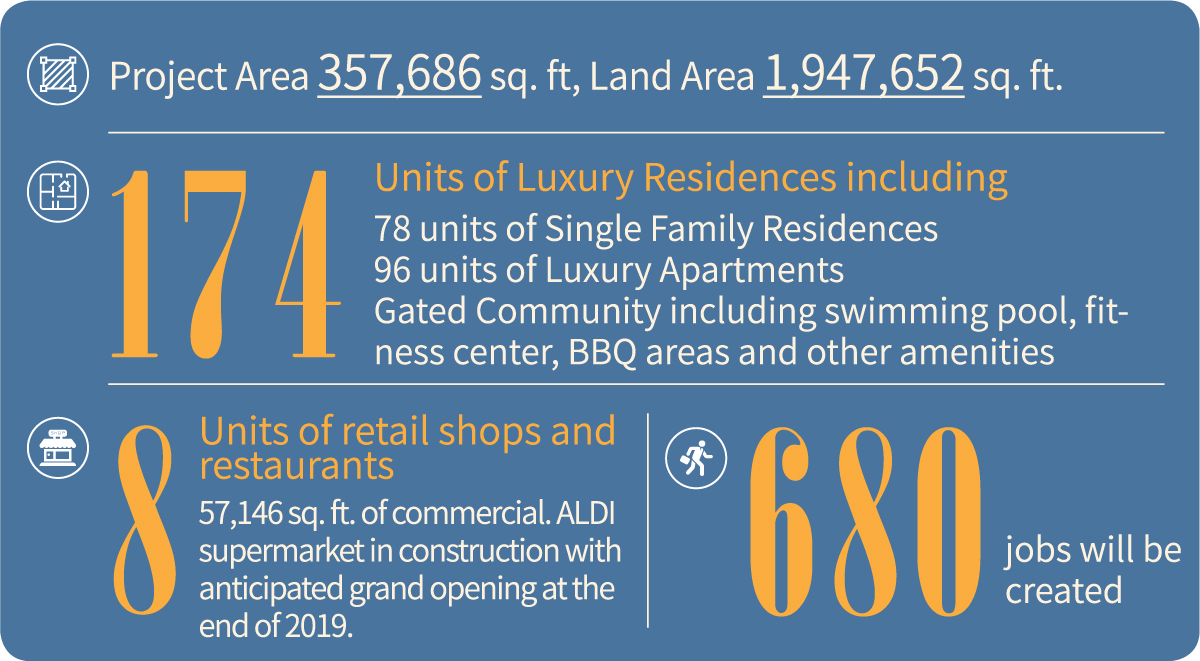 The Project Investment is‭ $‬68,210,000‭, ‬with EB-5‭ ‬Investment of‭ $‬32,000,000‭ ‬offering 64‭ ‬units for Investors